Bestseller Manufacturing & Product Design
CAD workstation for product designers and constructors
CAD applications for product designers and constructors require a high level of precision. In order to present your products in form and perfection, you need the perfect balance between hardware and software. Below you will find our recommendations for designers and engineers.
To configure your workstation for Solidworks
Solidworks is an intuitive CAD software developed for designers and engineers to streamline the product development process. By simplifying the work steps, innovative designs can reach market maturity more quickly. Following our hardware recommendation for Solidworks:
Processor power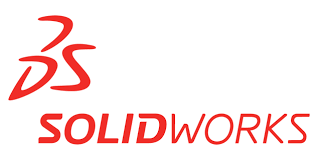 Solidworks unfolds its full potential with a quad- or six-core processor with a high clock frequency from 3.5-4.0 GHz. Almost all tasks are done with the processor unit and the main memory. For rendering and simulation, Solidworks uses the CPU cores of your workstation to process and render the 3D CAD model. The more cores, the faster the rendering will be.
Memory makes the difference
As with many CAD programs, the main memory is the key to Solidworks. We recommend to use at least 16 GB RAM for your applications. For the use of Solidworks Simulation we recommend 32 GB RAM. We would be pleased to test whether this is suitable for your application.
More power with the right GPU
The Solidworks modules Photoview, Photoworks and Visualize take advantage of nVidia's CUDA core technology, which can render in parallel and much faster than the workstation's CPU. The load is distributed across the GPU and the render time is significantly reduced by this process. The number of CUDA cores on your graphics card affects the time Solidworks takes to render your CAD models. The higher the number of CUDA cores of your graphics card, the shorter the render times for your CAD models will be. nVidia Quadro series graphics cards certified for Solidworks are recommended. Certified graphics cards offer you the highest quality standards and attention to detail for your CAD design in order to achieve 100 percent accurate calculations. Further advantages are the optimal driver support. Solidworks works very closely with the developers of nVidia to continuously improve and further develop productivity, stability and reliability of 3D graphics for users of Solidworks in combination with Quadro graphics cards. Depending on your budget and CAD requirements, we will find the optimal graphics solution for you.
Hard disk performance
Choosing the hard disk has a significant impact on performance - especially if you don't have enough memory. With an SSD M2, the workstation boots and loads the program much faster. Depending on the requirements, we recommend an appropriately large SSD and, if necessary, an additional hard disk as storage medium.